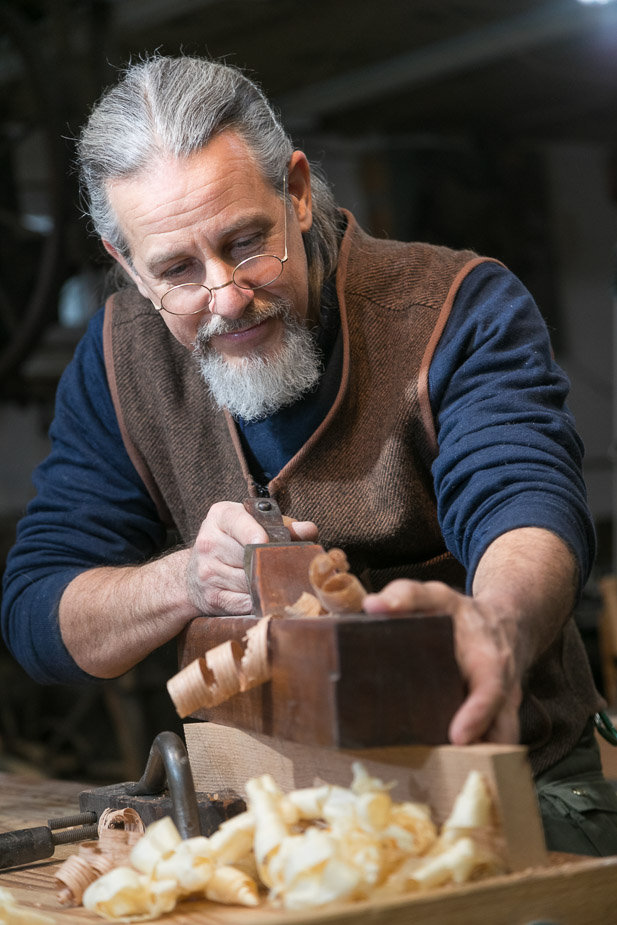 My story:
I built my first footstool at age 10 and restored my first antique woven cane chair at age 11 - both pieces are still in use in my home today. Since childhood I have appreciated antique and unique furniture as well as historic architectural designs. Hands-on creativity and design has always energized me. My belief in redemption and restoration/rebirth extends philosophically to my tangible work restoring antique pieces to a new life of usefulness. I especially enjoy building my locally handcrafted, high-quality products to enhance daily life in my clients' homes. Teaching others with enthusiasm and passing along appreciation for the craft is also a passion.
2018 brought to fruition a couple years of seeking a bigger, yet affordable, shop space. I am now renovating the new building to better and more efficiently serve my clients. Work is a little backlogged until the new shop is complete early in 2019, but it is getting close!
Read an article about me by Voyage Chicago Magazine for more details on my story here.
Location:
My shop is in the western suburbs of Chicago where I primarily serve local clients. I also teach and demonstrate my craft for local woodworking clubs, public events, homeschool groups, and community organizations.
Values:
Knowledge - I am a life-long student of the tools, techniques, and materials with which I work.
Quality - I focus on product design and quality for customer satisfaction.
Local - I am part of your community. I am accessible to you.
Memberships:
Society of American Period Furniture Makers
Early American Industries Association
Professional Refinishers Group